Blackened Walleye
---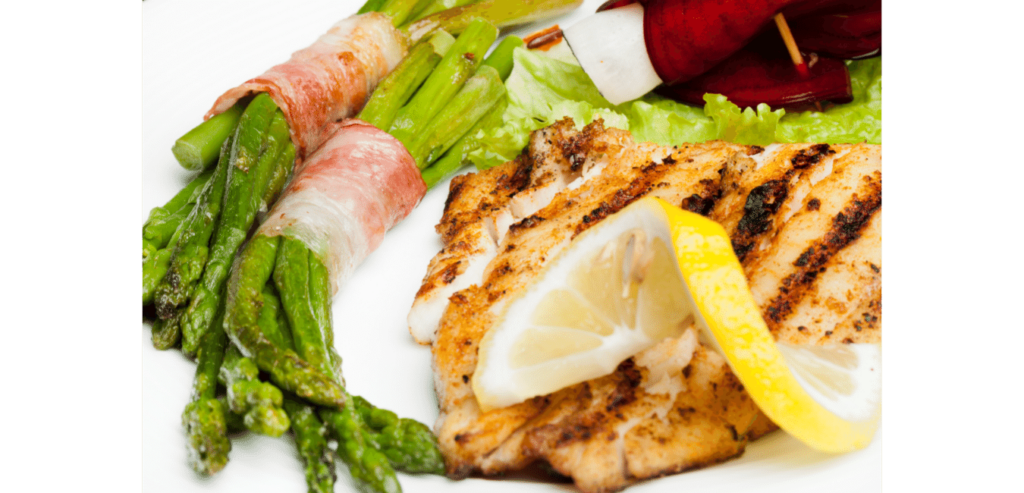 This is an easy recipe, but my favorite. Be careful with the cayenne or you will have a super spicy piece of fish.

Fire up your grill.
Dip thawed fillets in melted butter( I usually add a little lemon juice to the butter) or if you want your fish to be fat-free substitute white wine.
Place the fillets on the grill and season them with cayenne pepper, black pepper, garlic powder, and salt.
Put the lid back on your grill.
After 5 minutes(approx. for a fillet from a 2-3 lb. walleye) remove the lid and loosen the fillets from the grill surface, DO NOT FLIP OR TURN THE FILLETS.
Baste the fillets with butter or wine and re-season if necessary. Put the lid back on the grill.
Wait another 5 minutes and your fillets should be ready.
They are ready when the thickest part of the fillet is white and will flake off
Breaded Walleye
---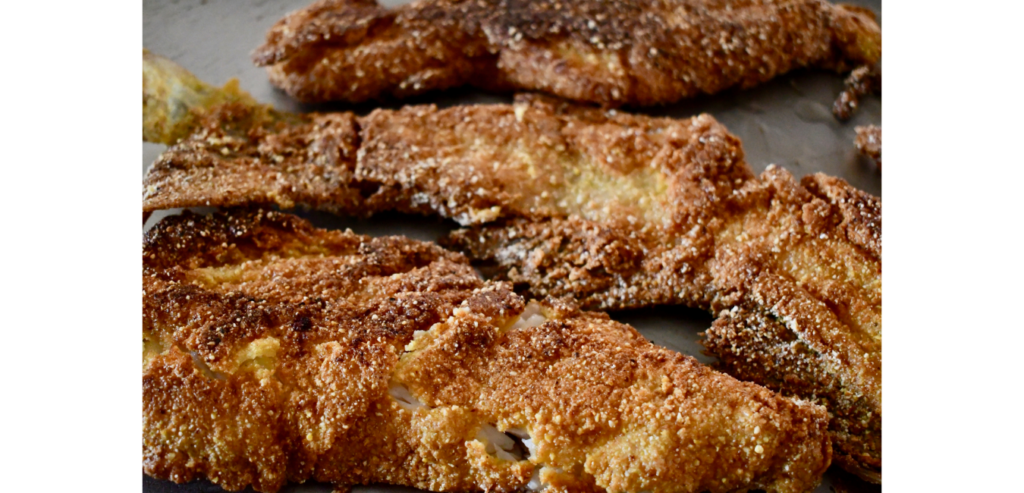 Prep Time: 20 minutes
4-6 walleye fillets
2 cups pretzels
1 cup instant mashed potatoes
pinch of thyme
peanut oil
1 egg
1/4 cup milk
1 tsp. lemon or lime juice

Crush pretzels in a blender to a fine powder. Place in bowl.
Blend dry instant potatoes to a fine powder and add to pretzels.
Add thyme and place coating in a plastic bag.
To a large skillet add peanut oil until 1/3 full, and heat oil on a medium-high setting.
Mix egg, milk, and lemon or lime juice bowl.
Dip fillets in eff mixture, then shake in pretzel mixture in the bag.
Fry in skillet, 2 to 3 minutes per side.
Baked Walleye
---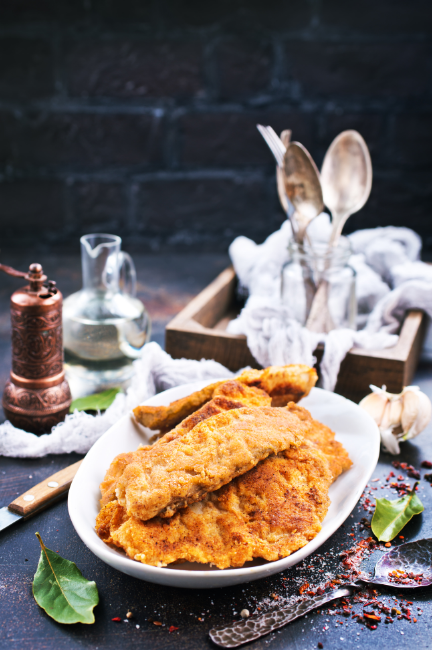 3 cups instant potato flakes
1 cup bread crumbs
1 Tbl. spoon dill weed
salt and pepper to taste
Mix the above ingredients well
Preheat oven to 400
Melt 1/2 sick of real butter
Take walleye fillets and dip in melted butter and then into the mixture
Place fillets on a cookie sheet and put them in the oven
Cook for 15 minutes and then turn over
Cook for 5-10 minutes more or until golden brown.
Camping Fish on a Stick
---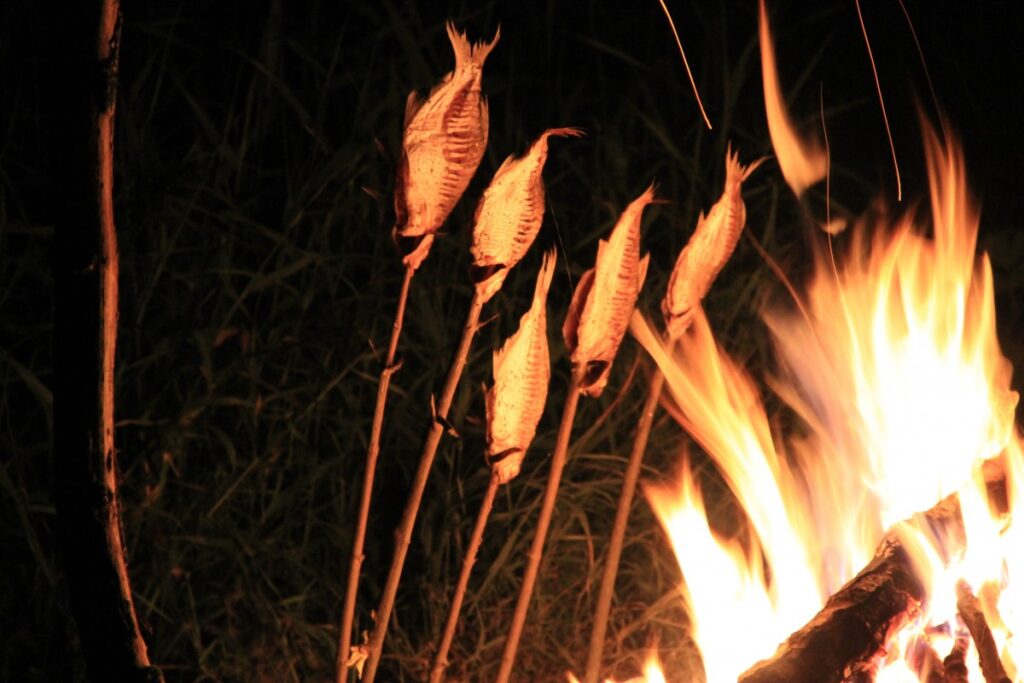 1 hot dog fork or wiener fork
1 salt shaker
1 small brush
1 small bowl of butter
Place forks of the hot dog roaster through the fillet(at least 2 times).
Hold it over the fire until juice starts to drip.
Remove add a little salt and butter put back over the fire until the fish fillet is white or edges are brown.
Salt and butter can be left off. Works great assnack at night by the fire.
Walleye Chowder
---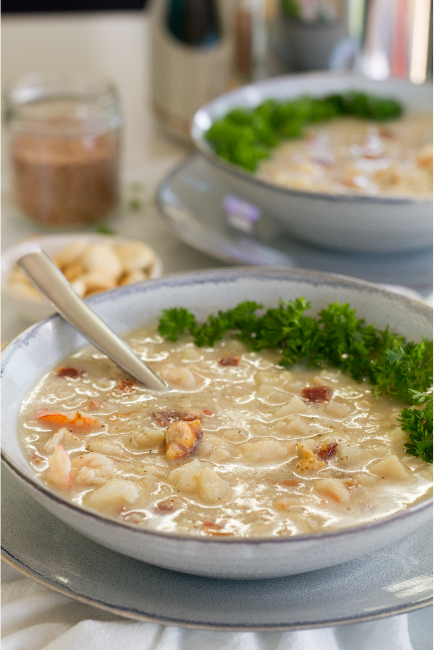 8 slices bacon, chopped
4 tablespoons unsalted butter
2 small onion, chopped fine
4 teaspoons all-purpose flour
2 carrots, chopped fine
1 teaspoon paprika
2 celery ribs chopped fine
16 oz. bottled clam juice
2 cups water
1 cup heavy cream
1 pound potatoes
1 1/2 lbs raw walleye filet cut into 1-inch pieces
4 tablespoons minced fresh parsley
Salt & pepper to taste
In a heavy saucepan, cook bacon over moderate heat, stirring until crisp, and transfer to paper towels to drain.
Pour off fat and in the pan, cook onion, carrot, and celery in butter over moderately low heat, stirring occasionally until softened.
Sprinkle flour over mixture and cook, stirring, 3 minutes.
Stir in paprika and cook, stirring for 30 seconds.
Add clam juice, water, and cream and bring to a boil, stirring occasionally.
While the mixture is coming to a boil, peel the potatoes and cut them into 3/8" diced pieces.
Add potato to mixture and simmer chowder, uncovered for 12 minutes or until potatoes are cooked.
Stir in fish and simmer until just cooked through about 5 minutes.
Stir in parsley, bacon, and salt and pepper to taste.
Oyster Crackers:
Combine 2/3 cup vegetable oil, 1 tablespoon dill weed, and 1 1/2 tsp. of garlic powder. Place 1 1/2 package of oyster crackers in a zip lock bag and pour oil mixture over and shake thoroughly to coat crackers. Serve with chowder.
Fish Floridian
---
walleye fish
1/4 c. mayonnaise
1 c. Parmesan cheese
1 c. Progresso Italian bread crumbs
1 or 2 fresh lemons, (sliced very thin)
1/4 tsp. paprika
1/4 tsp. parsley
Rinse fillets in cold water and pat dry.
With a butter knife, spread mayonnaise on both sides of the fillets.
Now press fillet into a mixture of Parmesan cheese and bread crumbs to coat on both sides.
Place fillets (skin side down) on a lightly oiled cookie sheet.
Sprinkle with paprika and parsley to taste, place two or three lemon slices on top of each fillet
Bake in a 325-degree oven for 20 - 30 minutes until fish flakes easily.
Enjoy!
Fish Casserole
---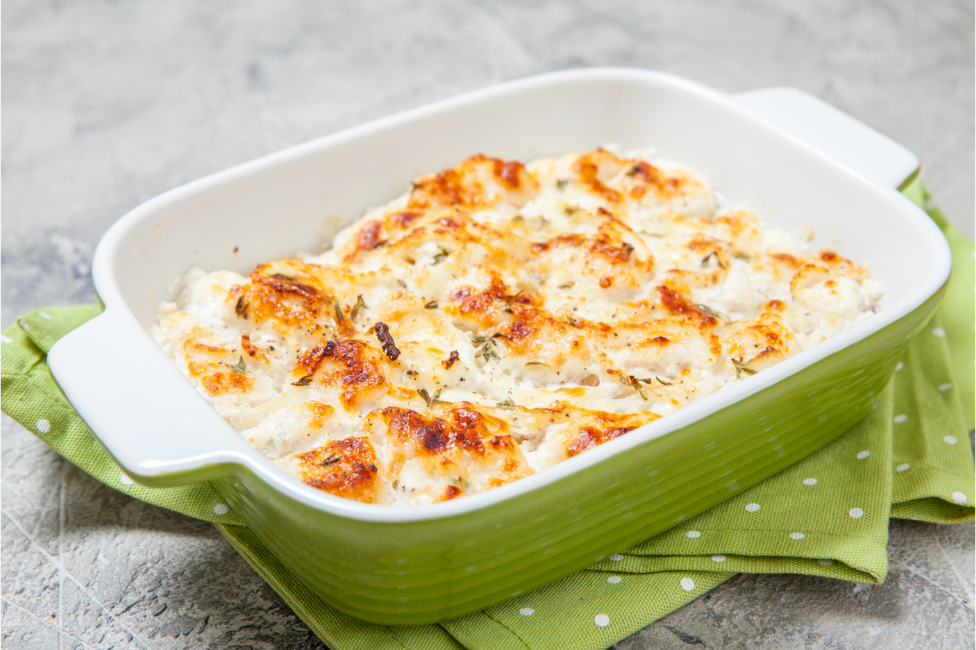 1 lb. white fillets of fish such as walleye, cod, or haddock
1c. chicken broth
1 onion, chopped
3 med. potatoes, cubed
2 ribs celery, chopped
1 green pepper, chopped
1 carrot, chopped
Salt and pepper to taste
8 oz. shredded cheddar cheese
2 c. milk
1 tsp. cornstarch
In chicken broth simmer fish until it flakes.
Lift out fish and set aside.
In broth cook onion, celery, green pepper, carrot, and potatoes until tender.
Salt and pepper to taste.
In a 2-quart casserole dish evenly distribute fish, vegetables, and cheese.
Dissolve cornstarch in 2 tablespoons of the cold milk
Add the remainder of the milk.
Gently simmer, stirring constantly until thickened, and pour over all.
Bake uncovered in a 350-degree oven for 30 minutes.